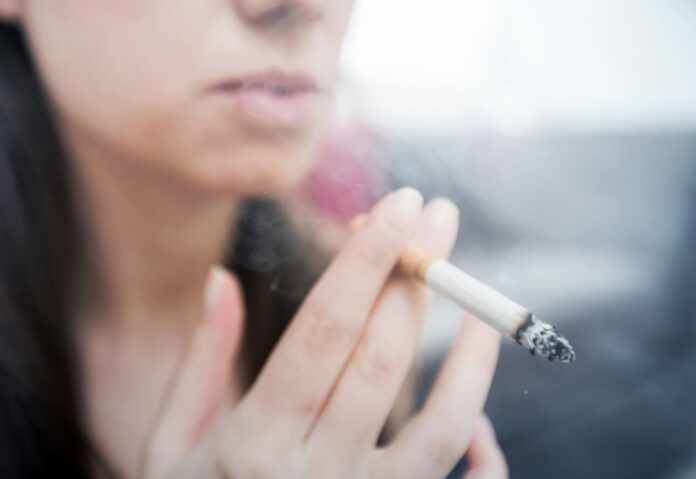 Are you a major fan of pop culture? If so, you're certainly not alone. After all, what's more fun than catching up with whatever is going on with your favorite celebrities? They live interesting lives of glamour, traveling the world, making cool movies, television, and music that fills our lives. Many celebs also have unusual habits, including smoking. Whether cigarettes, marijuana, or hookahs, these celebs love to smoke. This article takes a look at female celebrities who smoke cigarettes.
Keep reading to get the inside scoop on female smokers who love to light up and don't care who knows.
1. Gwyneth Paltrow
Let's start with one of the most famous celebrities of the past 25 years. In spite of the fact that Gwyneth Paltrow has largely become known for promoting a healthy lifestyle over the past decade, she is definitely one of the female celebrities who love to smoke.
In fact, she's regularly spotted lighting up in public. Old habits are always hard to break, and apparently, cigarettes are one habit that Gwynnie seems unwilling to give up, at least for the moment.
2. Keira Knightley
There's no denying that Keira Knightly is one of the most popular and successful British actresses in film history. Ever since she burst onto the scene in Bend It Like Beckham, she has been a nearly constant presence in major Hollywood blockbusters.
In spite of the fact that she is a well-known smoker, she seems to only look more young and beautiful every year. In fact, she apparently hasn't aged a day over the last 19 years. So whatever she's doing, it seems to be working for her.
3. Miley Cyrus
Miley Cyrus is a firecracker of a performer and human being. She's been a trailblazer in both TV and music and shows no sign of slowing down any time soon.
Miley is also a smoker who doesn't shy away from exhibiting her unfortunate habit loud and proud in public. But perhaps the cigarettes are a necessary evil considering her stressful career and personal life.
4. Catherine Zeta-Jones
Catherine Zeta-Jones is a big-time celebrity who appears to have it all. After all, she's been a major movie star for more than two decades, is married to one of the biggest movie stars of the last 40 years, and lives a jet-setting lifestyle that would be the enjoy of nearly anyone with a pulse.
And yet even with all these amazing things going for her, she still enjoys her cigarettes. Catherine makes no secret of the fact that she still lights up after all these years, with kids at home, and a loving husband. Her life definitely looks ideal from the outside, but the smoking habit shows that she is still very much human with at least one bad, unhealthy habit.
Perhaps she can be forgiven when you consider how much pleasure she has provided film fans over the years.
Be sure to check out this hookah pipe.
5. Jennifer Aniston
It's no secret that Jennifer Aniston became an overnight sensation the moment the show Friends hit the airwaves. In fact, it's now nearly impossible to remember a time when she wasn't an ever-present part of our lives. From classic TV shows to blockbuster movies, plus her marriage to Brad Pit, she continues to give us plenty of talk about.
Aniston is another celebrity who started smoking at a young age. And given the pressures of fame and the demands of Hollywood, it should come as no surprise that she's been unable to break the smoking habit.
It might be a rather unhealthy habit, but she doesn't look cool and gorgeous regardless of what she's doing.
6. Jennifer Lopez
Nobody puts on a show like JLo. She can dance, she can sing, she can act, and she can wear just about anything better than anyone else on the planet.
She's also one of the most famous people who smoke cigarettes. JLo has never been shy about living in the public eye, and while she's dedicated to hard work and healthy living, smoking seems to be one of her biggest weaknesses.
So what's her secret to looking sexy, staying fit, and growing more beautiful with age, all while smoking? Who knows, but she definitely pulls it off with plenty of style and class to spare.
7. Kristen Stewart
Kristen Stewart's career keeps getting bigger and more successful year after year. But regardless of how many movies she stars in, she still enjoys a good smoke.
She's stylish, sports plenty of Hollywood attitude, and is one of the few names that can easily get a big movie greenlit, and definitely knows how to strike a pose with a cigarette. That's one of the reasons her popularity continues to grow and every director wants to work with her.
8. Lady Gaga
There are few celebrities on the planet on the planet with half the talent of Lady Gaga. That's why it's so amazing to discover that she smokes cigarettes. After all, she has an unbelievable voice that can give you chills and make you want to dance.
She's truly a once-in-a-generation superstar who will never be duplicated. Which makes you wonder just how much better she might be if she didn't smoke.
9. Paris Hilton
Paris Hilton might not be blessed with the same level of talent as the other names on this list, but the camera definitely loves her. She's basically famous for being rich and famous, plus the fact that she carries a tiny dog in her purse. And of course, the fact that she's always puffing on a cigarette when striking a pose.
It's certainly no sin to become without any discernible talent, but smoking probably isn't her best quality.
A Guide to Your Favorite Female Celebrities Who Smoke Cigarettes
The lives of celebrities are always fascinating. No matter who they are or what they do, the rich and famous are always surprising us. That's what makes this list of female celebrities who smoke cigarettes such an interesting peek into their private lives.
Keep exploring our blog to discover more cool lifestyle advice and news.